Making art & media in the mountains since 1969.
Appalshop got its start as a community film workshop in 1969, and filmmaking continues to be central to our work today.
The first films to come out of Appalshop were the result of telling stories with cameras, audio recorders, and the "portable video machine" from an instructor almost as young as his trainees: Bill Richardson came to Eastern Kentucky when he was fresh out of graduate school at Yale, where he'd written a thesis heralding the the portable video machine to be "an amazing recorder of community."
He was right. The films made in that 1969 workshop paved the way for its participants' careers as professional filmmakers — and for Appalshop's 50-year legacy of documenting Appalachia.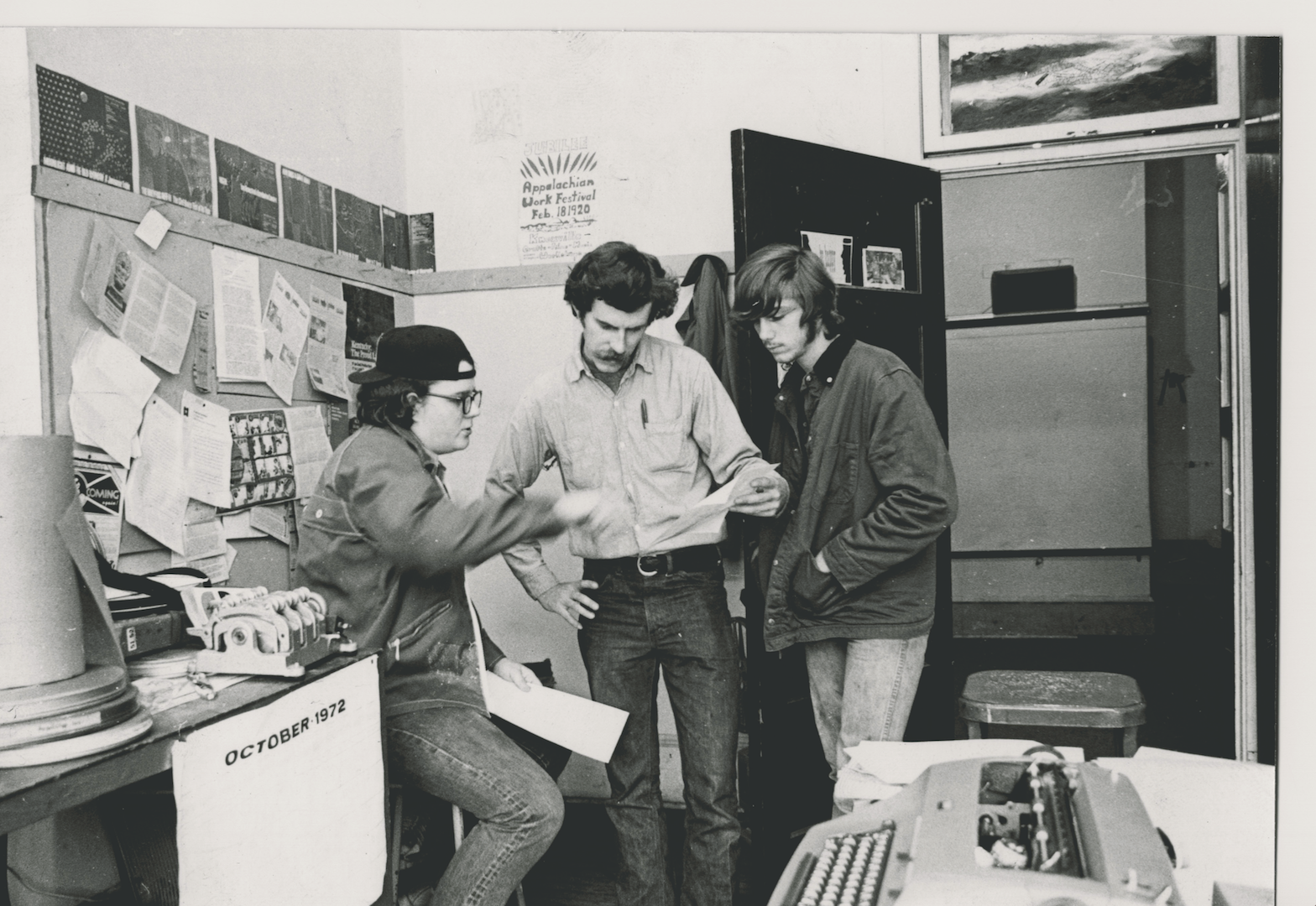 Today, our work continues to address the complex issues facing our region –
a declining coal economy,
a legacy of environmental damage,
high unemployment rates,
poor educational opportunities
– as well as stereotypical national coverage of these issues.
Despite the fact that they've have been produced by a variety of filmmakers over a period of 50 years, our catalogue shares a stylistic commitment to centering the voices of their subjects: relatively little narration, an emphasis on portraiture, and a tone that's
"UNAFFECTED, STRAIGHTFORWARD AND HONEST."
Appalshop films have been shown at hundreds of film festivals, including the Sundance Film Festival, SXSW Film Festival, the London and New York film festivals, and the Edinburgh Fringe Festival, as well as screened by such institutions as the Museum of Modern Art, the Smithsonian, the British Film Institute, PBS' "P.O.V" series, the Country Music Television network, and, between 1979 and 1996, by PBS on regional and national stations as a series called Headwaters.
If you would like to work with our film cohort, please fill out the form here.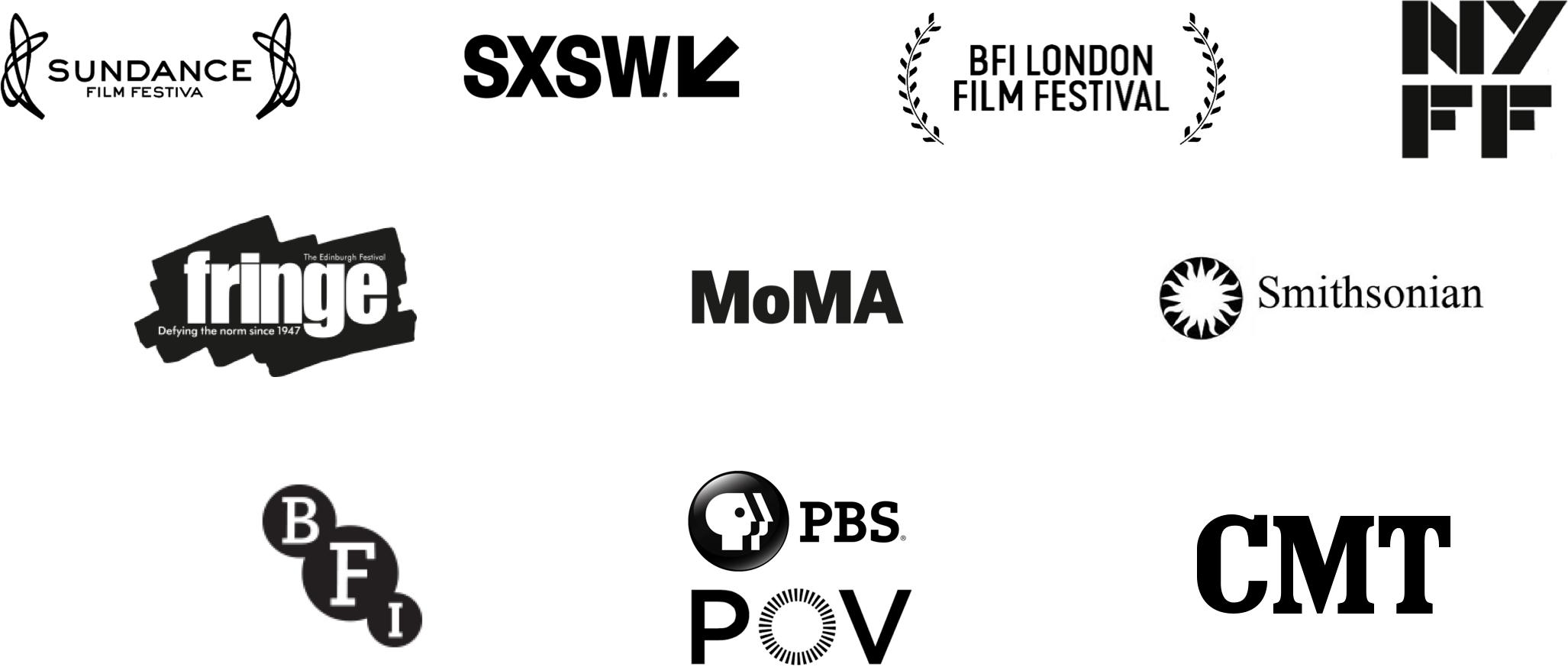 Appalachian Media Institute

Appalshop believes in letting people tell their own stories— including young people.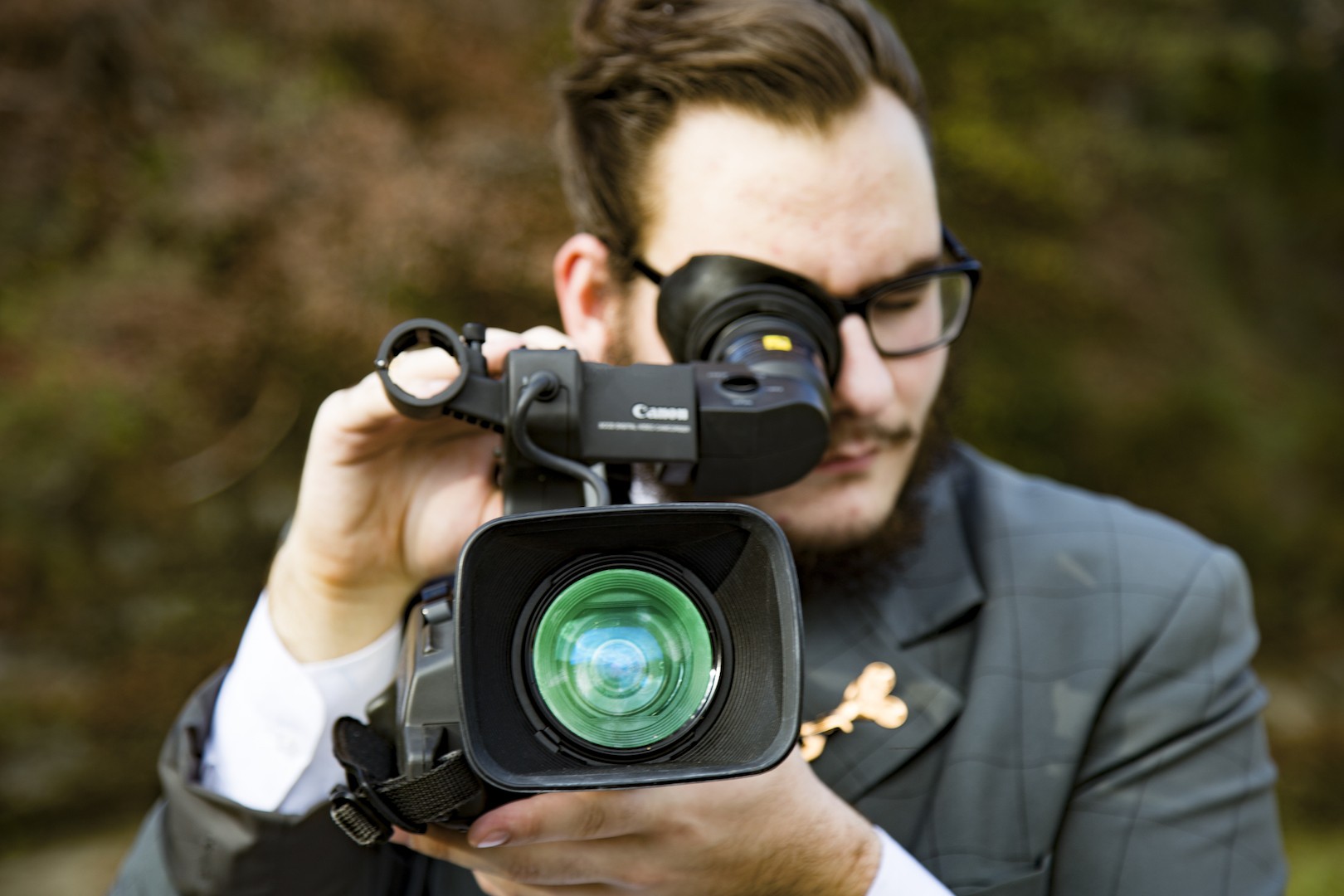 Almost 20 years after the first films at Appalshop were made by young people who were participating in a community film workshop, we officially founded our Appalachian Media Institute (AMI) in 1988 to continue training Appalachian youth.
Over 1,200 young people have passed through our AMI program at Appalshop.
Using the technological and artistic resources at Appalshop to learn media production skills, the centerpiece of AMI's program is our annual Summer Documentary Institute in which young people produce finished documentaries in just eight weeks.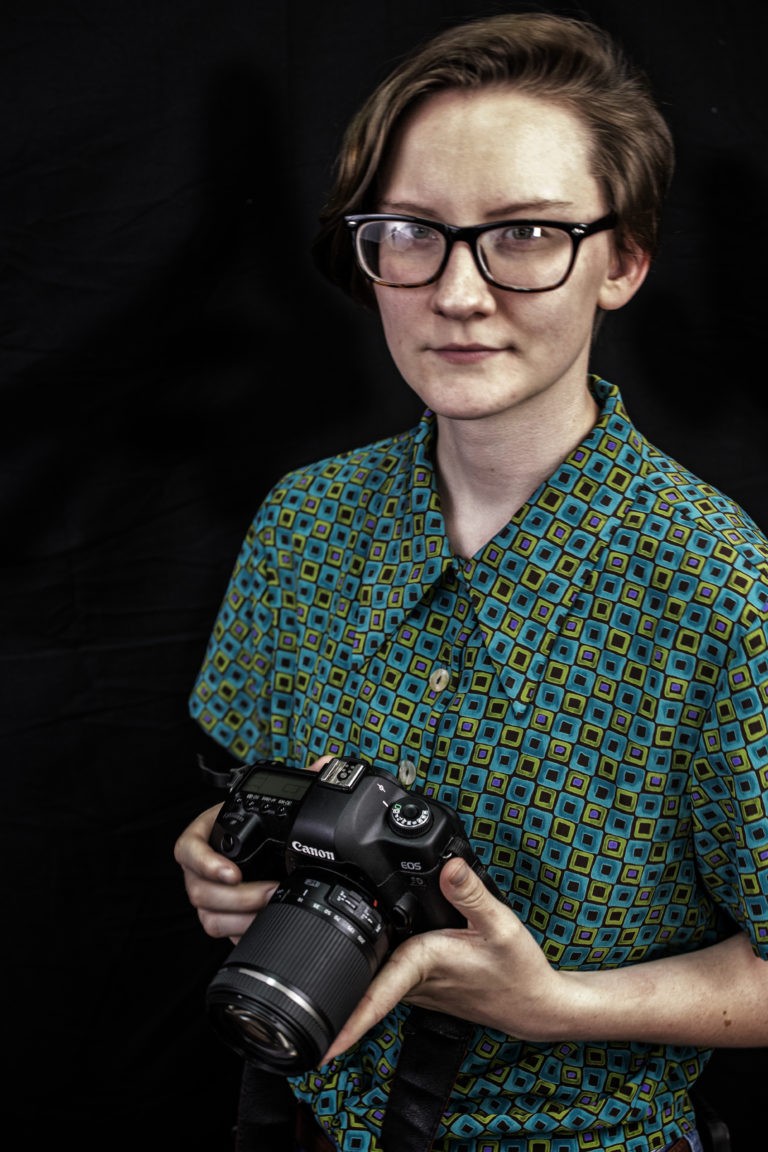 Collectively, AMI films provide a unique snapshot of youth perspectives on central Appalachia over a period of 30 years.
Young people aged 14-22 have produced documentaries on subjects ranging from the opioid epidemic to LGBTQ+ experiences to the experience of getting "the talk" from your grandparents.
AMI helps young people use media to ask — and begin to answer — critical questions about themselves and their communities. We intentionally position youth as initiators of dialogue and social action around crucial community issues, and we help them to see themselves that way, too.
We foster positive attachments to Appalachia and Appalachian traditions, even as their exposure to media pushes our young people to see themselves as part of an interconnected world.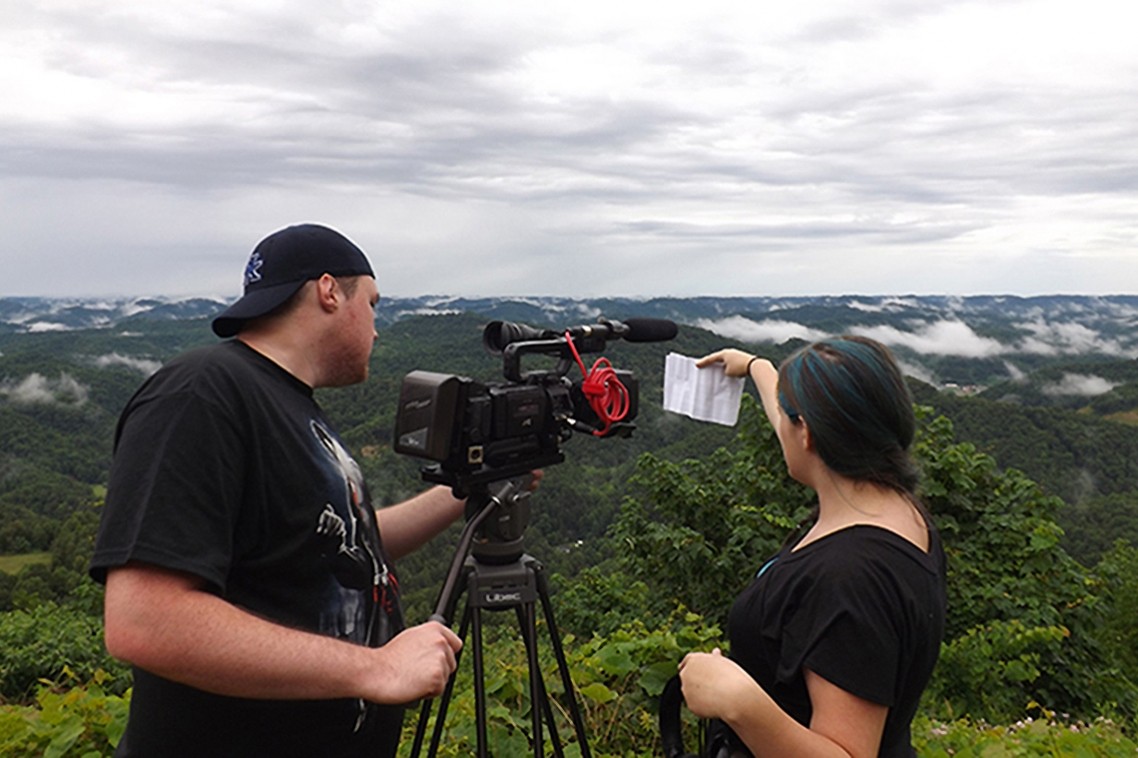 Indeed, with 80 percent of our AMI interns moving from our program into higher education, and with AMI serving as an incubator for regional initiatives such as The Stay Together Appalachian Youth Project (STAY), we know our program's impact extends even beyond filmmaking itself.
AMI's work has been heard on NPR's Morning Edition and All Things Considered, screened at the Museum of Modern Art and the Sundance Film Festival, and recognized with the Coming Up Taller Award, presented by Hillary Clinton.
Our state-of-the-art, climate-controlled vault holds thousands of hours of film, videotape, audio recordings, photographs, and print materials spanning almost a century of life and history in Appalachia. Appalshop's archive was formally established in 2002 to safeguard and improve access to the art and media that Appalshop producers had been creating since our founding more than three decades earlier. One of our immediate priorities was to rescue our audiovisual media from permanent loss. Forty-nine of Appalshop's 100+ documentaries were shot and edited on the obsolete formats of 16mm acetate picture film and magnetic audio tape (known as "double system" recordings, later synched in editing). Through an expensive, specialized photochemical process, our archivists worked with professional film labs to make new copies on fresh film stock from the original picture and sound masters. To date, 33 of our 49 "film-born" documentaries have been preserved in this manner, not only ensuring their longevity, but enabling us to replace outdated access copies with new digital versions that the public can access.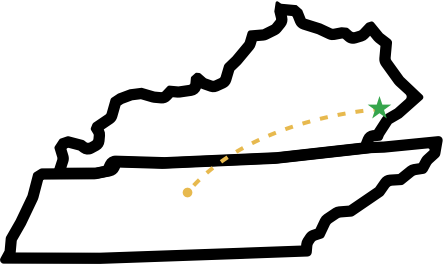 But caring for Appalshop's films is just one part of the archive's artistic legacy. Our film and video collections consist of over 1,800,000 feet of 16mm, super 8 and 8mm film. If we stretched it all out from our main building in Whitesburg, Kentucky, we could reach Nashville, Tennessee and still have some to spare.
Measured another way, our film and video collections add up to 4,000 hours of footage, shot on 1/2-inch open reel, ¾-inch Umatic, Betacam, Hi8, MiniDV and DVCAM. The material covers all aspects of life in central Appalachia, including coal mining, labor strikes, religious practices, out-migration, farming, traditional folk arts, musicians, storytellers, politics, and environmental activism.
Community Media InItiATIVE
Appalshop's Community Media Initiative provides media training and technical assistance for organizations to improve and increase the use of media to tell their stories, and works with partners within Appalshop to develop programming that combines mediamaking, public education, and community development.
Since 2010, CMI has concentrated on sharing stories of Appalachia's changing economy through the Making Connections News storybank, now containing over 200 radio and video features. Through broadcast on Appalshop's radio station WMMT 88.7 FM and social media, Making Connections News invites region-wide discussion about economic options and community initiatives that can rebuild our economy, protect the natural beauty of our environment and preserve our region's unique culture and quality of life.
CMI is also employing Appalshop's regional storytelling methodology to create a series of radio and video features and public service announcements around diabetes in partnership with the Kentucky Department for Public Health. Another project CMI has incubated is All Access EKY, a partnership with Appalshop's Appalachian Media Institute and Power to Decide, which combines media making, youth empowerment, and community organizing to increase access to the full range of contraceptive methods.
Multimedia projects like these enable Appalshop to participate in discussion of public policy that will benefit coalfield communities and the Appalachian region as a whole, telling stories of people who live here as no other outlet could.
Appalshop is home to the largest single body of creative work about Appalachia in the world.
Our catalogue of more than 100 films is the product of 50 years and a wide range of filmmakers, yet shares a unique "point-of-view" style that one critic summarized as
an unsentimental exercise in authenticity.
Our films amplify life in the mountains from the perspectives of those living it:

Coal Miners

Activists

Fast Food Workers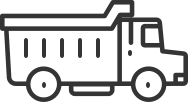 Truckers

Prisoners

Musicians
They capture half a century of enormous change here in Appalachia, putting a spotlight on the diverse voices that have always made up our community.
Some of the subjects of Appalshop films include Appalachian arts and culture, including celebrated Appalachian musicians and writers; coal mining, energy, and the environment; food and agriculture; health care and education; politics; and workers' rights.