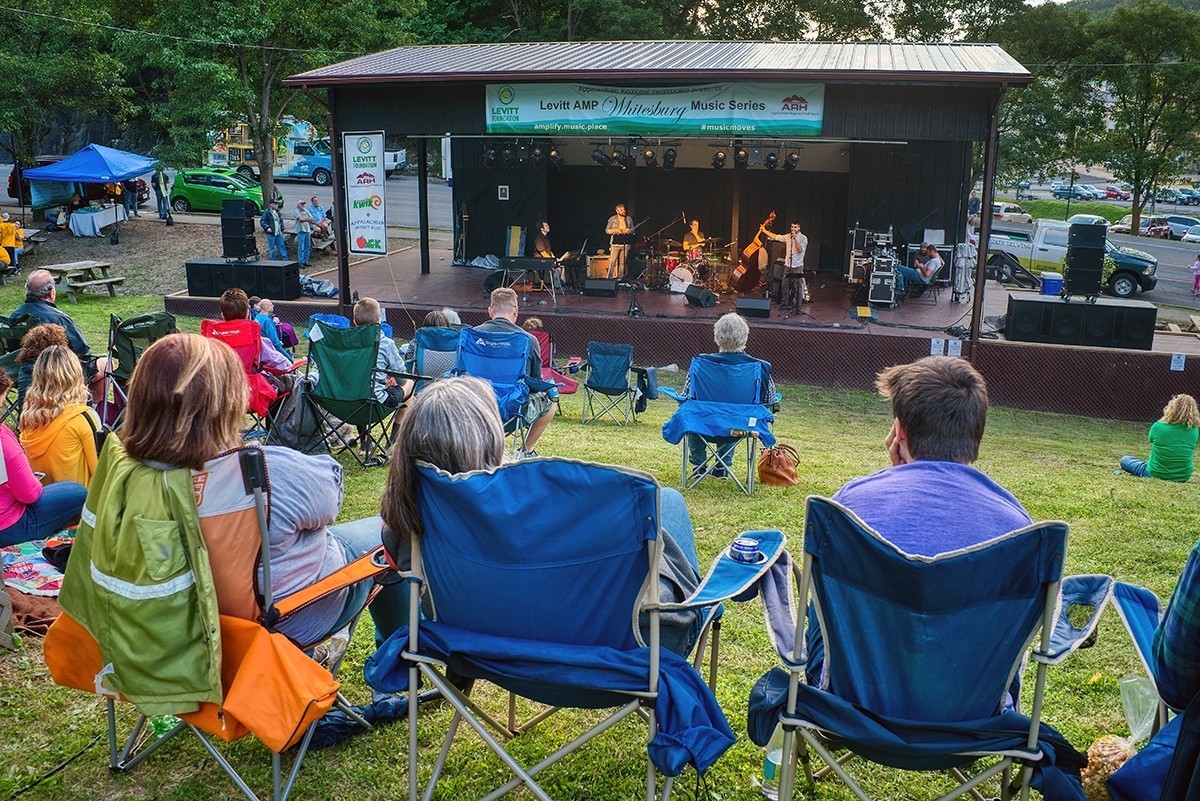 Summertime means live music — and this month we're pleased to bring you three live concerts, all straight to your home.
First up: a concert this Thursday July 14th from Levitt AMP Whitesburg.
Levitt AMP Music Series takes place in small towns and cities every year, with free concerts presented by a local nonprofit. Competition to be one of those small towns is fierce!
We were thrilled that Whitesburg was selected in 2018, 2019 and again in 2020, and we loved hosting several of last year's concerts in our brand new solar pavilion here at Appalshop.
This year, of course, the shows will look a little different. Luna and the Mountain Jets will kick us off Thursday July 14th when they open for Wayne Graham at 7 pm.
You can see them in a socially distanced way at the CANE Kitchen parking lot in Whitesburg — or you can tune in digitally on our Facebook or at this Vimeo link:
Livestream - Reverend Peyton's Big Damn Band - The Whitesburg Levitt Bridge Drive-In Concert - July 30, 2020 from Appalshop Archive on Vimeo.
The headlining performance will be broadcast on the national Levitt AMP platform, with a special spotlight on Whitesburg itself.
Wayne Graham will be followed on July 23rd with Sean Ardoin performing and on July 30th with Reverend Peyton's Big Damn Band.
We're proud to partner in producing the Levitt AMP Whitesburg concert series. Who says COVID-19 means no live music? Stay safe, stay well, and we'll "see you" at the shows this month!