We put out a call this year for Appalshop's new performance coordinator and for a development associate for our radio station, WMMT 88.7 FM.
Now, we're pleased to say — they're finally here.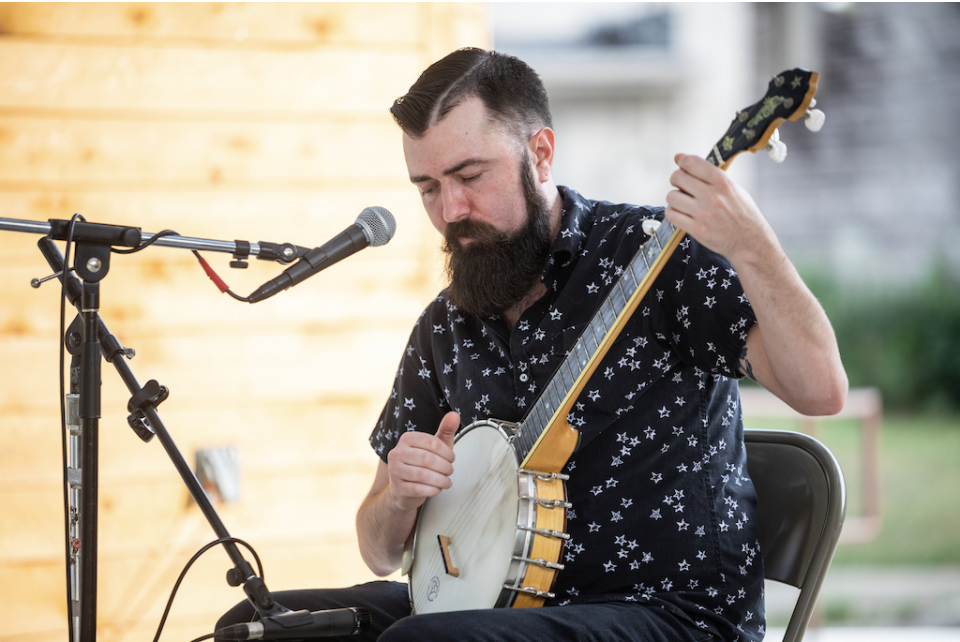 Kevin Howard, our new Performance Coordinator, comes to us from right here in Whitesburg, Kentucky. His most recent performance at Appalshop was for our 50th Homecoming in 2019 — that's Kevin on the homepage of our website — and he has deep roots in old time and traditional music. A banjo teacher as well as performer, Kevin sees music as a vehicle for storytelling, and mountain music as a uniquely honest genre.
To kick off his duties as our Performance Coordinator, Kevin will support a four-month series of events honoring Appalachian creativity, supporting our public art gallery and future public performances at Appalshop's buildings and grounds over the long term.
We can't imagine anyone better equipped to grow performance at Appalshop than Kevin — a performer himself already deeply rooted in the Appalachian music scene. We're thrilled to have him on board.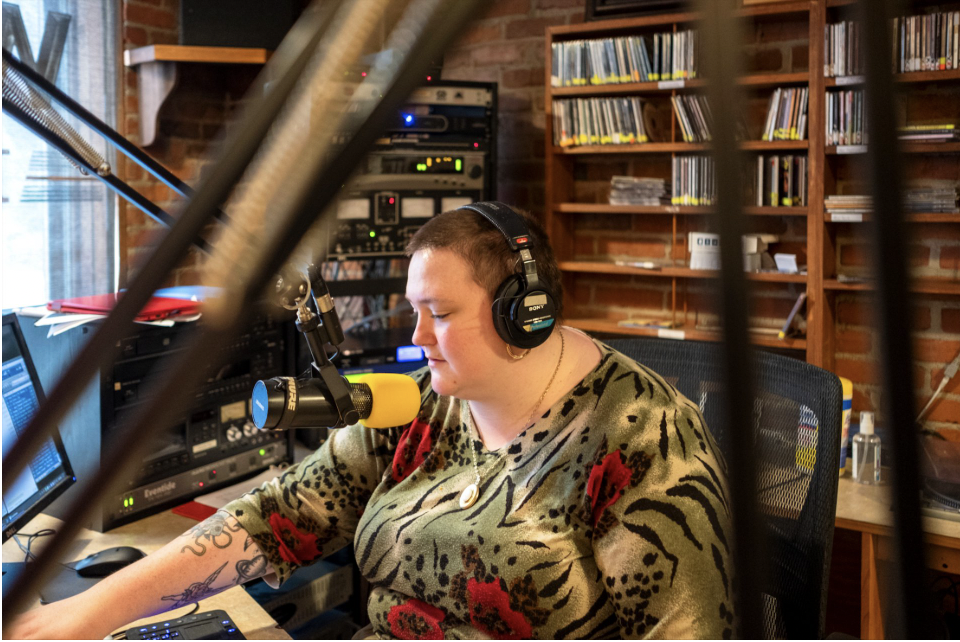 We are also excited to welcome Téa Wimer to our radio station WMMT 88.7 FM as our new Development Coordinator.
Téa has a deep love of community radio that was first fostered at a station in Princeton, New Jersey. A weekly show as DJ Dewey and Peppermint Pig led to more than two years at WPRB as Development & Business Director. Now Téa is getting truly in the guts of our station through development and pledge work. In their time at WMMT, Téa has already demonstrated a keen understanding of not just art & media production, but what it takes to make it sustainable. We're so pleased to have them on the possum radio team.
Working at Appalshop means telling stories that commercial industries don't tell, challenging stereotypes with Appalachian voices, and doing it all with artists who are committed to this region — like Kevin and Téa.
Please welcome them to Appalshop!
More information is available at @appalshop on Facebook, Instagram and Twitter.