To our Appalshop community, thank you
1 week ago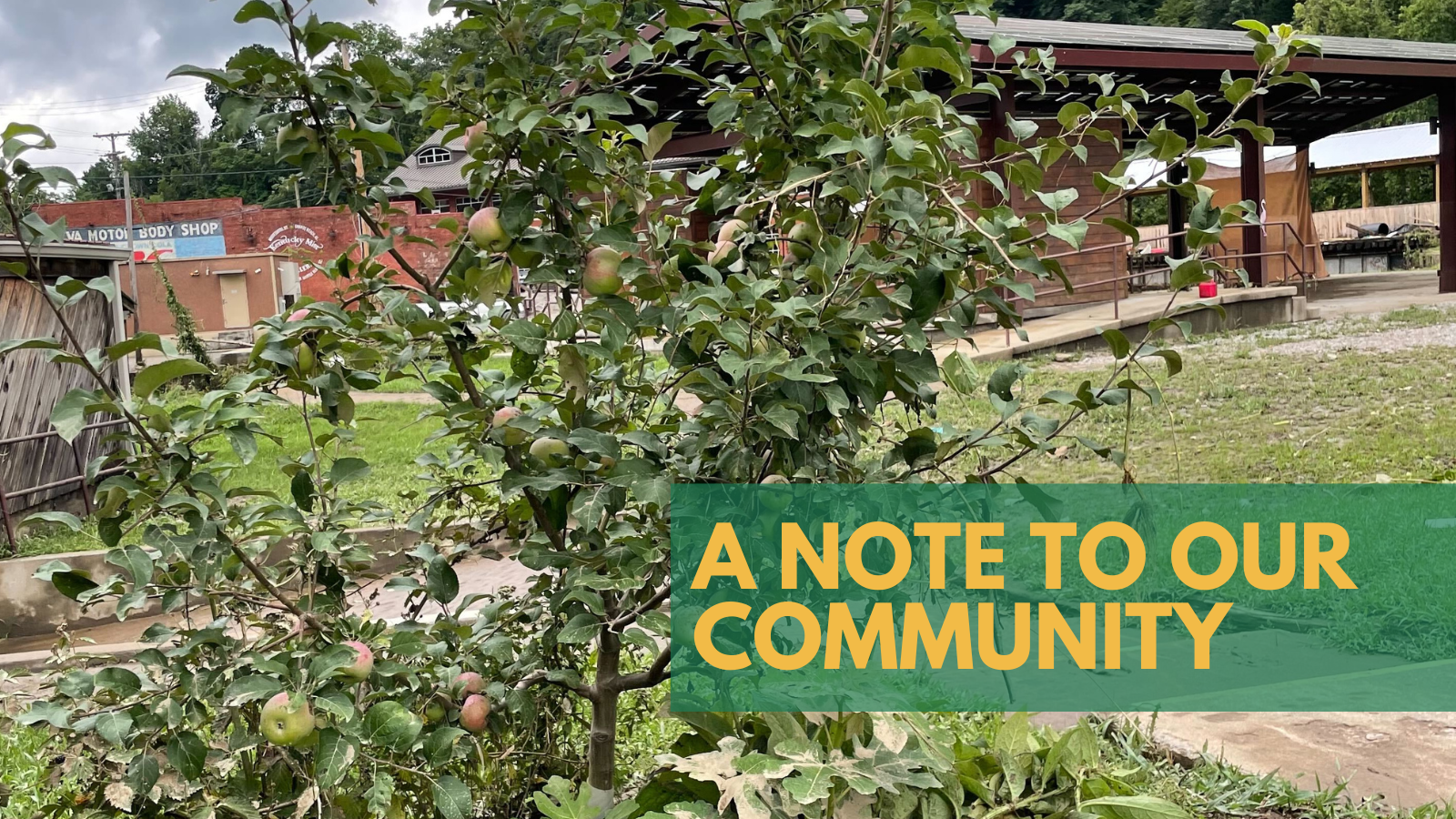 Dear Appalshop Community,
To say the past few days has been overwhelming would be an understatement. We have felt immense grief and sorrow, pain and fear, and a bone-deep dread of discovering the true toll of these floods on our building and our archive. But we have also felt incredible gratitude for all the love and support that has poured out on our behalf and on the behalf of our community.
Our recovery begins, and it will take weeks, months, even years in some cases. When the floodwaters first receded, we discovered that our apple tree that's planted on the grounds beside our beloved shop was still standing with its young roots intact. Despite record floodwaters of over twenty feet, our little apple tree still stands, bearing fruit and hope.
Thank you all for your kindness and your willingness to come together for us and for the Appalachian community. There are no words to express how deeply we love and appreciate all of you.
of things, the apple tree
of the afternoon, solvent,
– excerpt from "The Apple Tree" by Wendell Berry
In solidarity,
Appalshop
P.S. Please continue to share our resources page at appalshop.org/floodsupport. We've managed to raise thousands in direct aid and get immediate help to so many folks in need thanks to our community, and the needs will continue in the days and weeks ahead.
Back Home