Save the date for Seedtime 2022!
7 months ago
This year Seedtime is back in-person and better than ever the first weekend in June - with live music, film screenings, local vendors, readings, and more for all!
Stay tuned to our social media pages and sign up for our email list to stay up-to-date with Seedtime announcements! You can also save appalshop.org/seedtime in your bookmarks to always have access to the latest information about the festival.
Currently the call for Seedtime vendors is CLOSED.
Seedtime 2022 Lineup is here!
Check out our lineup below, and listen on Spotify to selections from our featured artists for this year's festivals!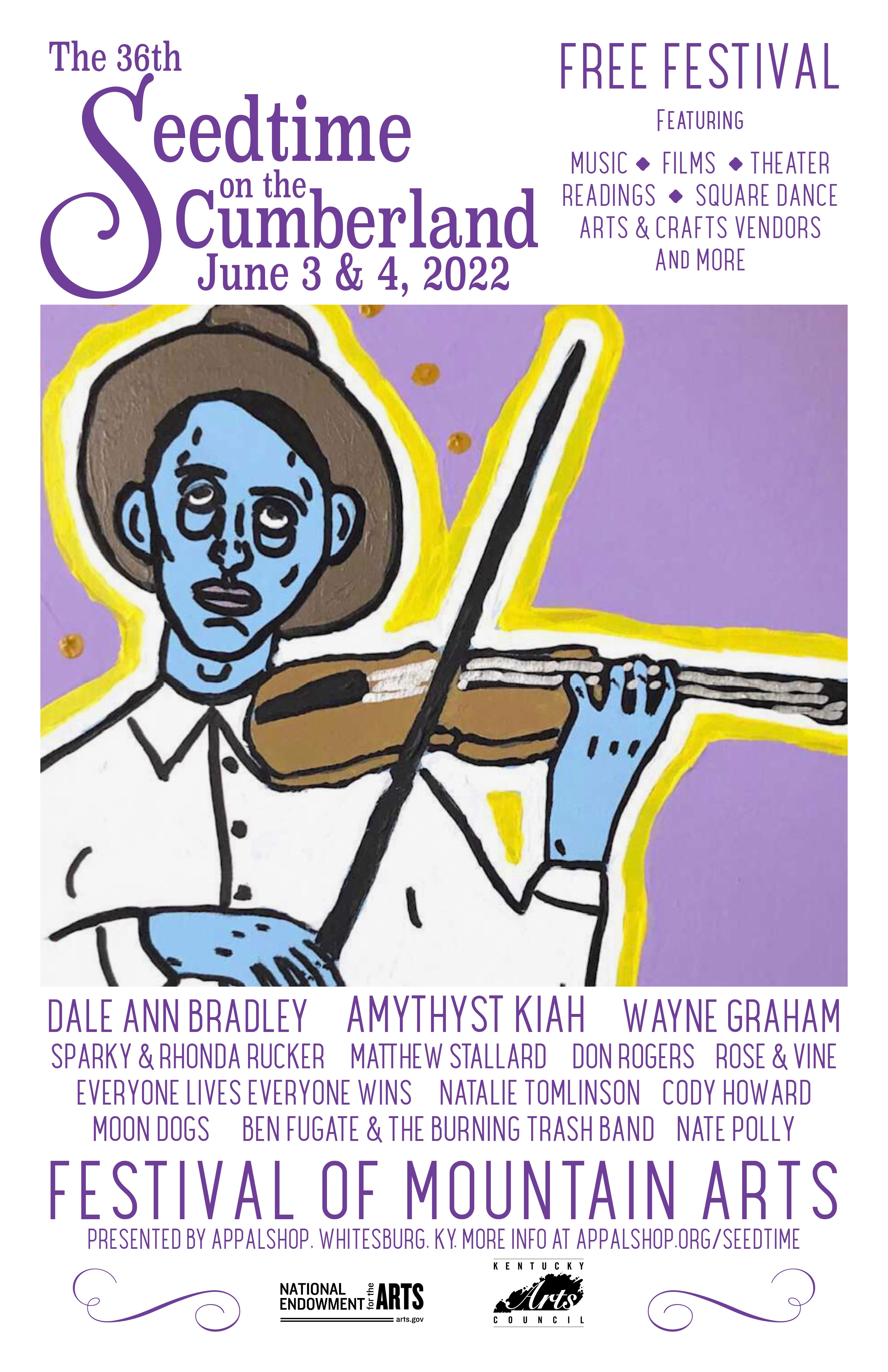 Click here for a social media friendly graphic of the lineup to share.
Seedtime Schedule: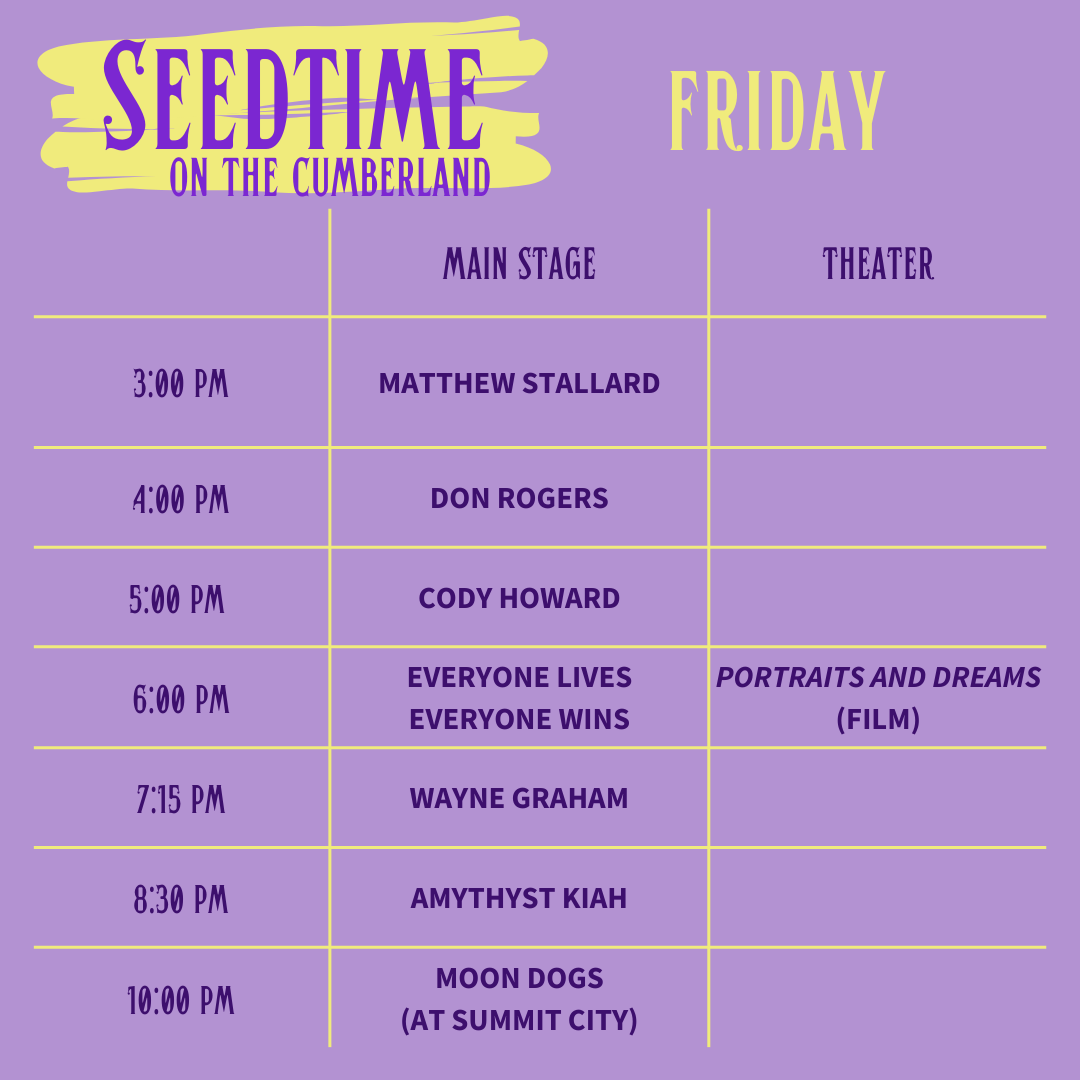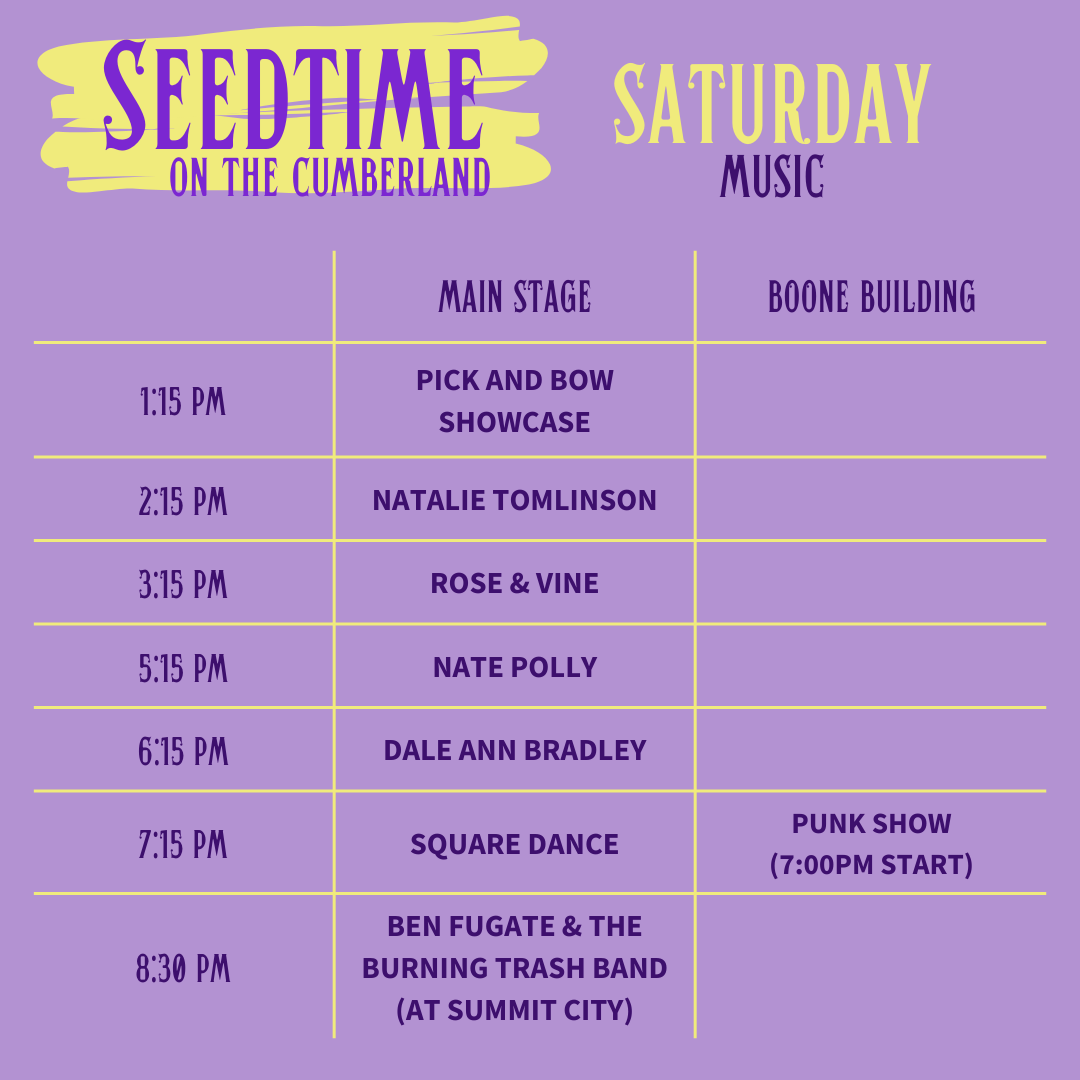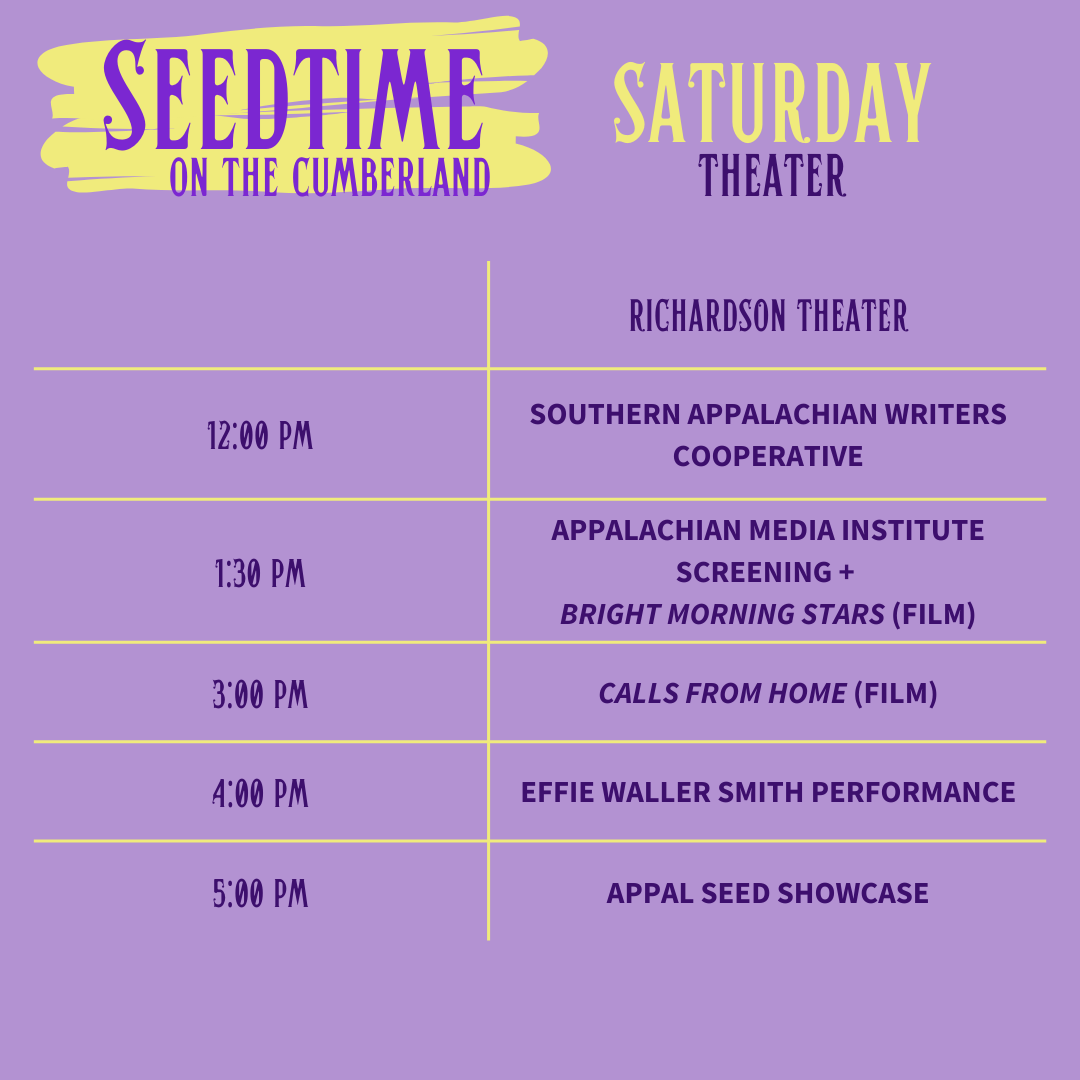 Back Home