Save the date for Seedtime 2022!
1 month ago
This year Seedtime is back in-person and better than ever the first weekend in June - with live music, film screenings, local vendors, readings, and more for all!
Stay tuned to our social media pages and sign up for our email list to stay up-to-date with Seedtime announcements! You can also save appalshop.org/seedtime in your bookmarks to always have access to the latest information about the festival.
Currently the call for Seedtime vendors is OPEN.
Please fill out the form here to sign up for your tables and buy advertising space in our program booklet.
We're also excited to announce that we are taking pre-orders for our Seedtime 2022 t-shirt, designed by Kentucky painter and printmaker John Lackey. In addition to his paintings and prints, John has designed concert posters for Bonnie "Prince" Billy, Wilco, Bon Iver, and more. You can order your shirt for pre-order by clicking here! (Please note: shirts will be available for pick up or shipping, shipped orders will not be fulfilled until after the festival.)
Seedtime 2022 Lineup is here!
Check out our lineup below, and listen on Spotify to selections from our featured artists for this year's festivals!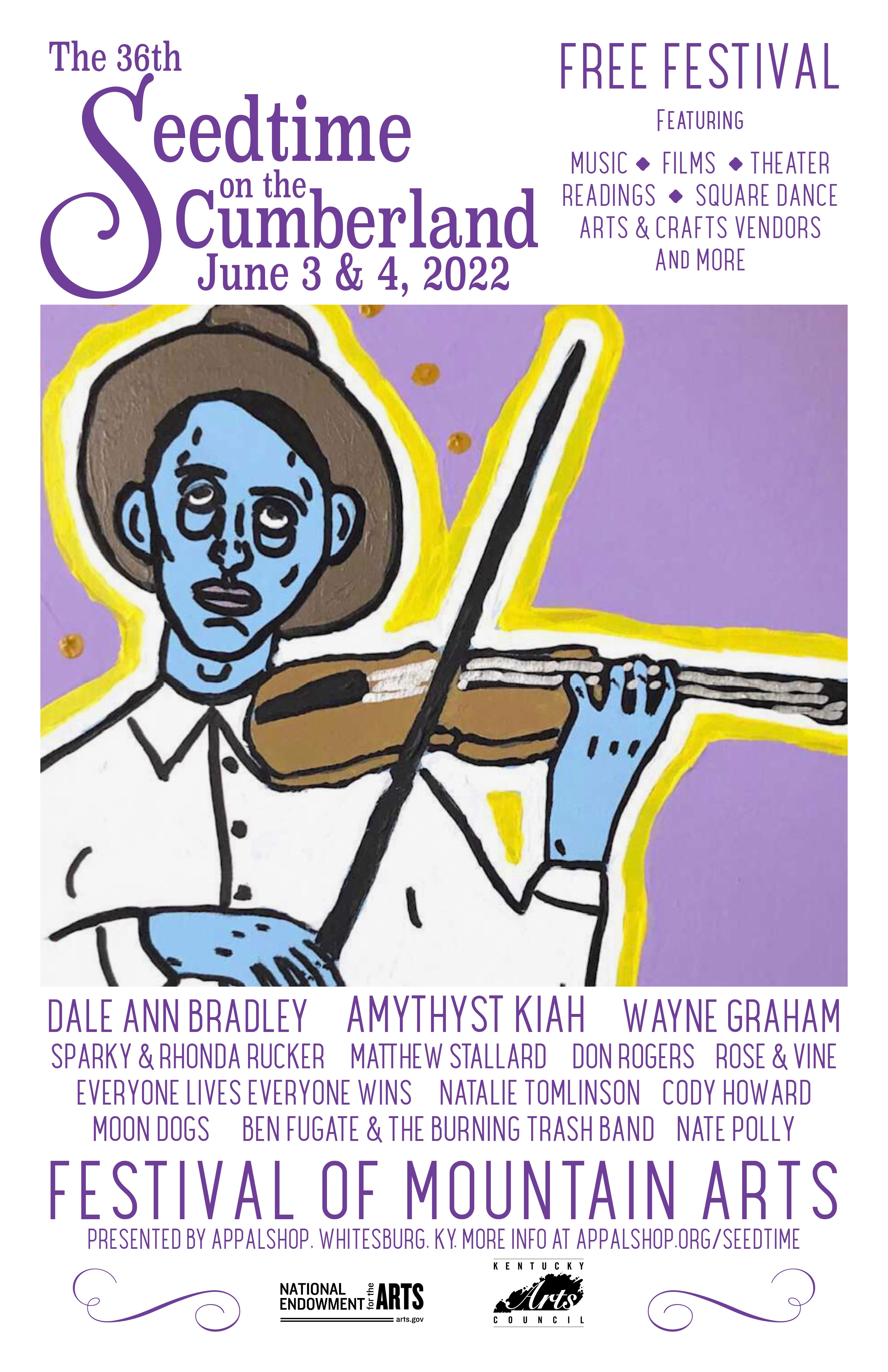 Click here for a social media friendly graphic of the lineup to share.
Back Home