Save the date for Seedtime 2021!
3 weeks ago
We're very excited to announce the lineup for this year's Seedtime on the Cumberland, our music festival and a staple for mountain arts & culture.
Save the date for virtual performances from the Appalshop theater and locations around the South streaming live on Saturday, June 5th!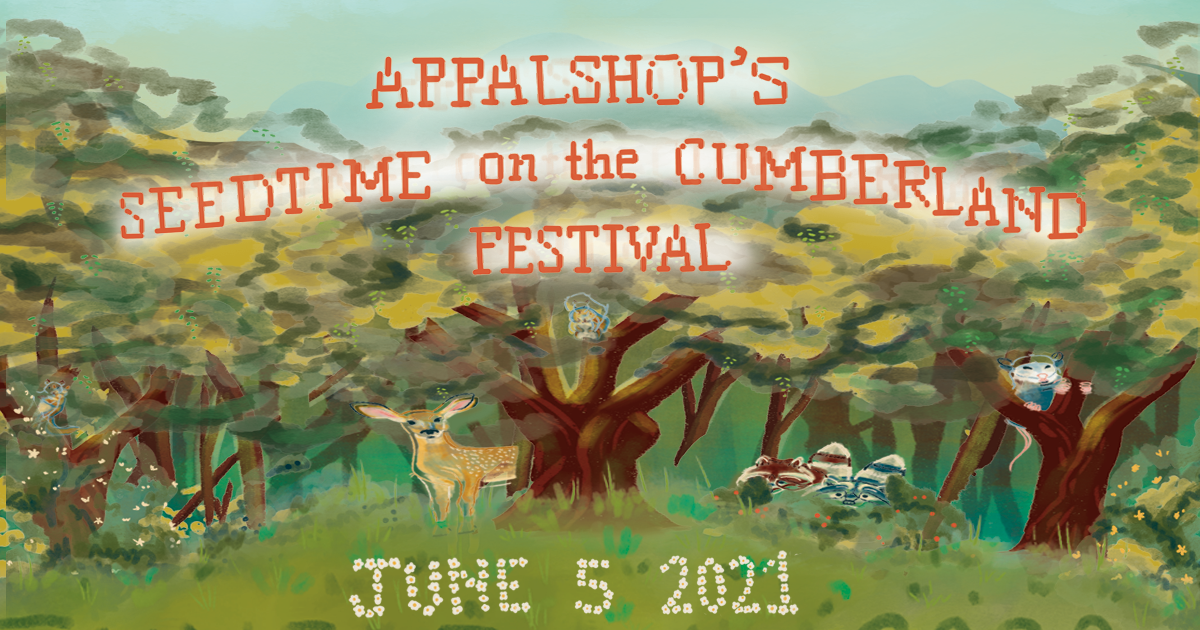 Since we started our annual music festival in 1986, Seedtime on the Cumberland has showcased the vibrancy of mountain arts & culture. This year's lineup will take place from 12-7 pm, and feature live performances from artists like:
12 pm — Sparky & Rhonda Rucker
2 pm — Feufollet4 pm — Po' Ramblin' Boys6 pm — And of course, our traditional punk show.

Plus recordings from the Appalshop Archive collection, readings from the Southern Appalachian Writers Cooeprative, and tributes to artists we lost during COVID.


More information about how to tune in to this year's Seedtime — which is and always will be free to the public — is available at @appalshop on Facebook, Instagram and Twitter.

Til then, stay safe, stay well, and we'll see you virtually at Seedtime!
Back Home