Roadside believes that the change of the calendar isn't just symbolic this time around. As you might know–2022 was a difficult year. We, like many in our region, are still rebuilding. We have yet to return to the Appalshop building, but this has not stopped us from sharing physical space with those in our community. The second half of 2022 committed Roadside to being more community-focused; partnering with local organizations, hosting more public events, committing ourselves to finding creative ways to foster a larger network of support both for ourselves and for those in our region. We've hosted or co-hosted community meals and concerts, author readings and signings, a storytelling festival, and most recently–premiered a new play.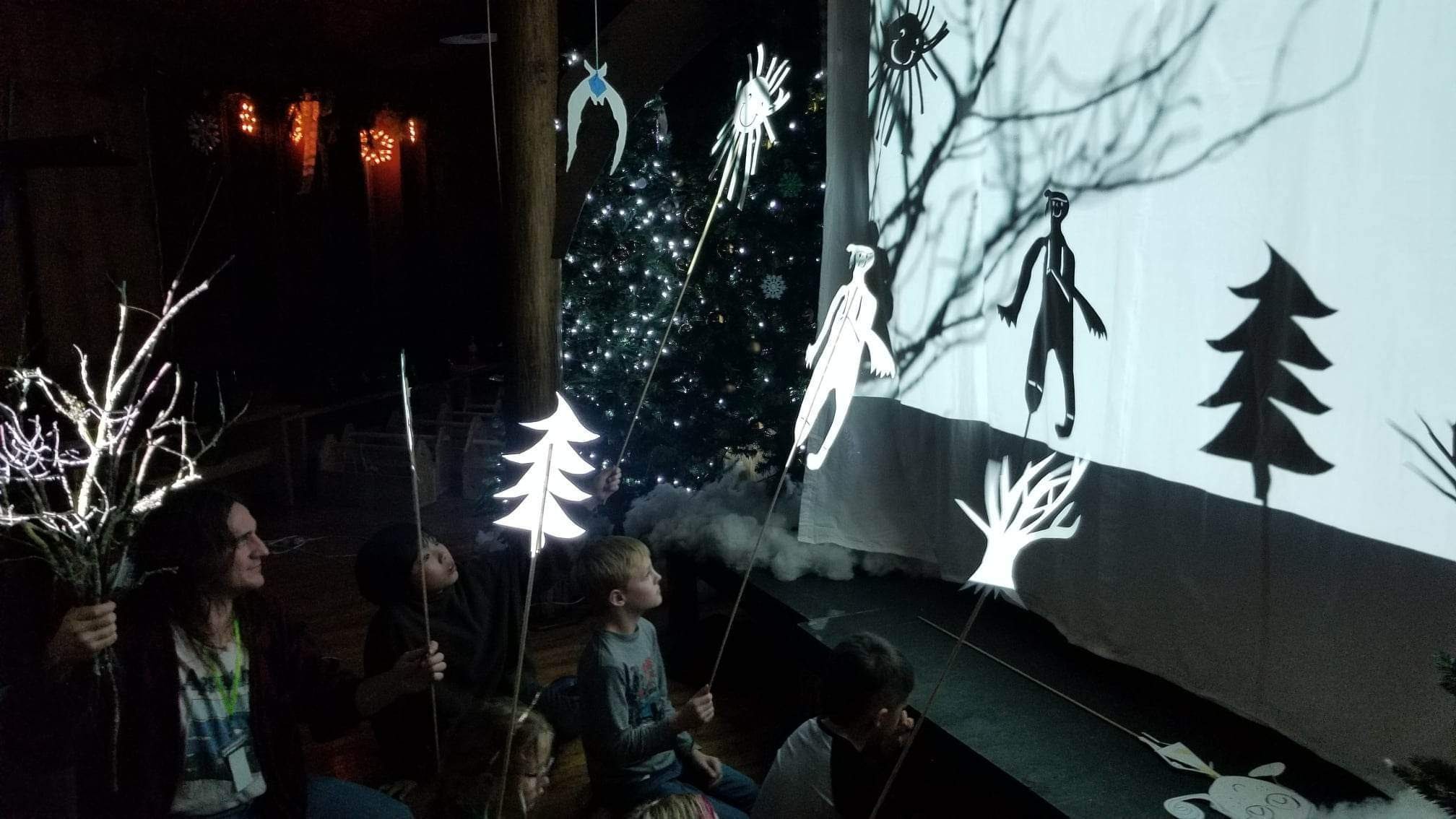 In late 2022, Roadside participated in the Cowan Community Center's Kids on the Creek after school program–where Roadside member Tommy Anderson led a semester-long theater class, teaching children of all ages how to act, prepare scripts, design props and sets, and many other aspects of theatrical production. Tommy's work culminated in a performance of "Jack in the Christmas Stump"; a new Roadside play that featured child performers, voice actors, and shadow puppets designed and created by the children in the class. It was a massive success, and we're looking forward to continuing to work with the afterschool program; we believe the Kids on the Creek program is vital for empowering creativity, imagination, and enhanced development in the children of this community. You can watch Jack in the Christmas Stump in full on youtube.
Throughout 2022, we also partnered with Kentucky's Grid Principles on the creation and publication of a new website! Not only has it given our work a more contemporary digital presence, it also houses a digital archive of Roadside's productions–almost fifty years of community-powered theater and programming. We're thankful to Grid Principles for their commitment and hard work in bringing our digital vision to life, and hope you'll enjoy exploring the site as well.
As we enter 2023, we look forward to more public events, partnerships, and creative programming, built in collaboration with those who fuel our work the most–our neighbors and partners, near and far.
With gratitude,
Roadside Theater Ensemble
Tommy Anderson, Kyra Higgins, and Tucker Leighty-Phillips