Join us for a discussion with Kim Kelly from her new book, "Fight Like Hell"
1 month ago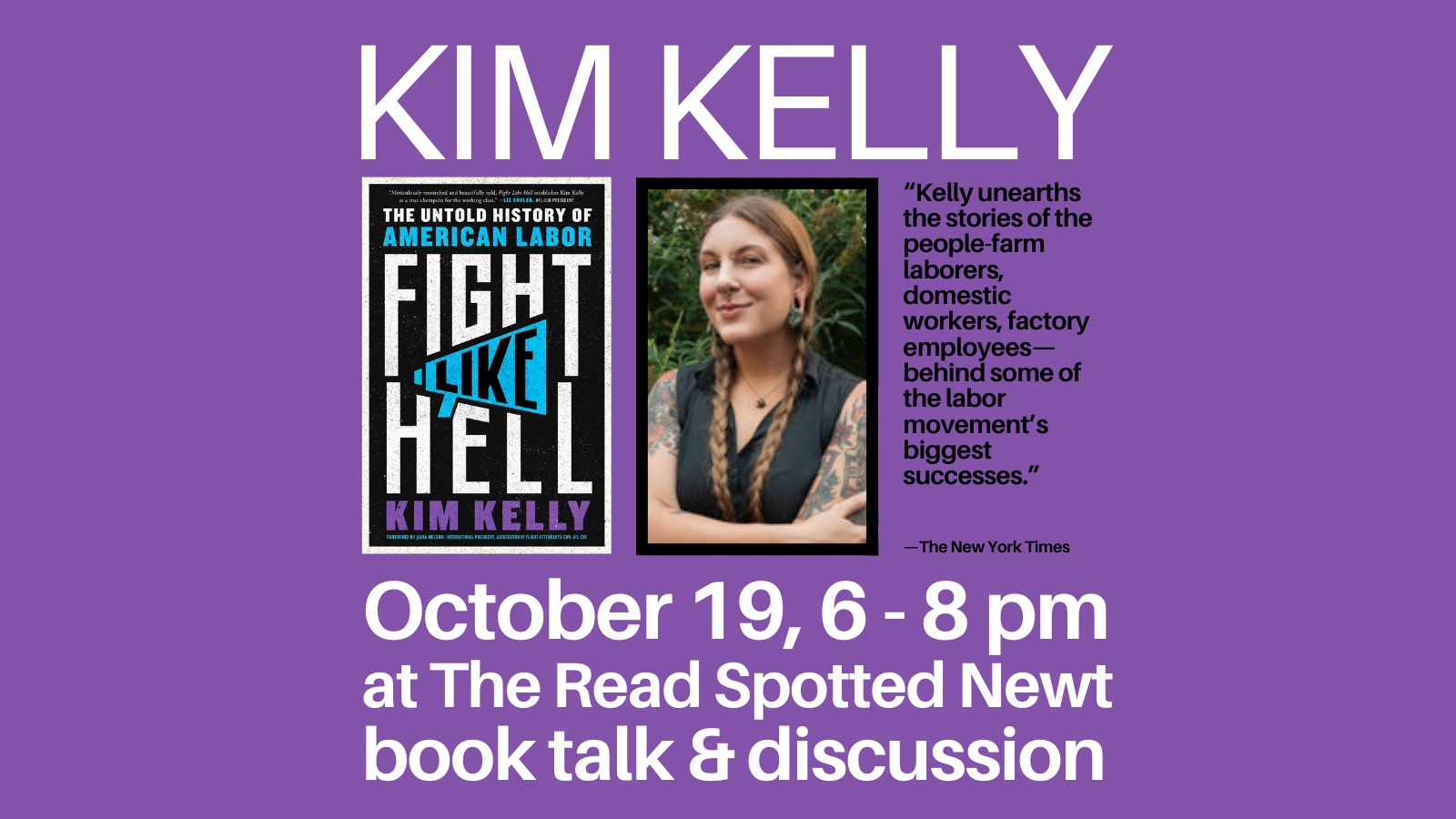 Join WMMT and the Read Spotted Newt for an enlightening discussion with independent journalist and Teen Vogue labor columnist Kim Kelly!
WMMT in-house reporter Katie Myers will moderate a conversation about Kim's new book Fight Like Hell, a book about the untold stories of the labor movements that brought us our rights in the workplace.
Kim Kelly is an independent journalist, author, and organizer. Her writing on labor, class, politics, and culture has appeared in "Teen Vogue" (where she authors a regular column on labor), "The New Republic," "The Washington Post," "The New York Times," and other publications. Previously she was the heavy metal editor at VICE's Noisey, and a leader in the VICE Union. Kelly has brought significant attention over the past year to coal miners' issues through her coverage of the ongoing Warrior Met Coal strike, black lung, and the hundredth anniversary of the Battle of Blair Mountain.
We invite you to join us on October 19th from 6-8pm, at the Read Spotted Newt bookstore in Hazard, Kentucky. This event is brought to you by WMMT 88.7 FM & The Read Spotted Newt and is free to attend, however we encourage donations. All proceeds will go to EKY Mutual Aid.
Click here to check out the FB Event to RSVP and stay up to date.
Back Home