GRANT ANNOUNCEMENT: Funding for Artists impacted by July Floods
4 months ago
We're partnering with the Educational Foundation of America to provide relief checks to local Kentucky artists impacted by the July 2022 flood - read on for how to receive this no-strings-attached funding!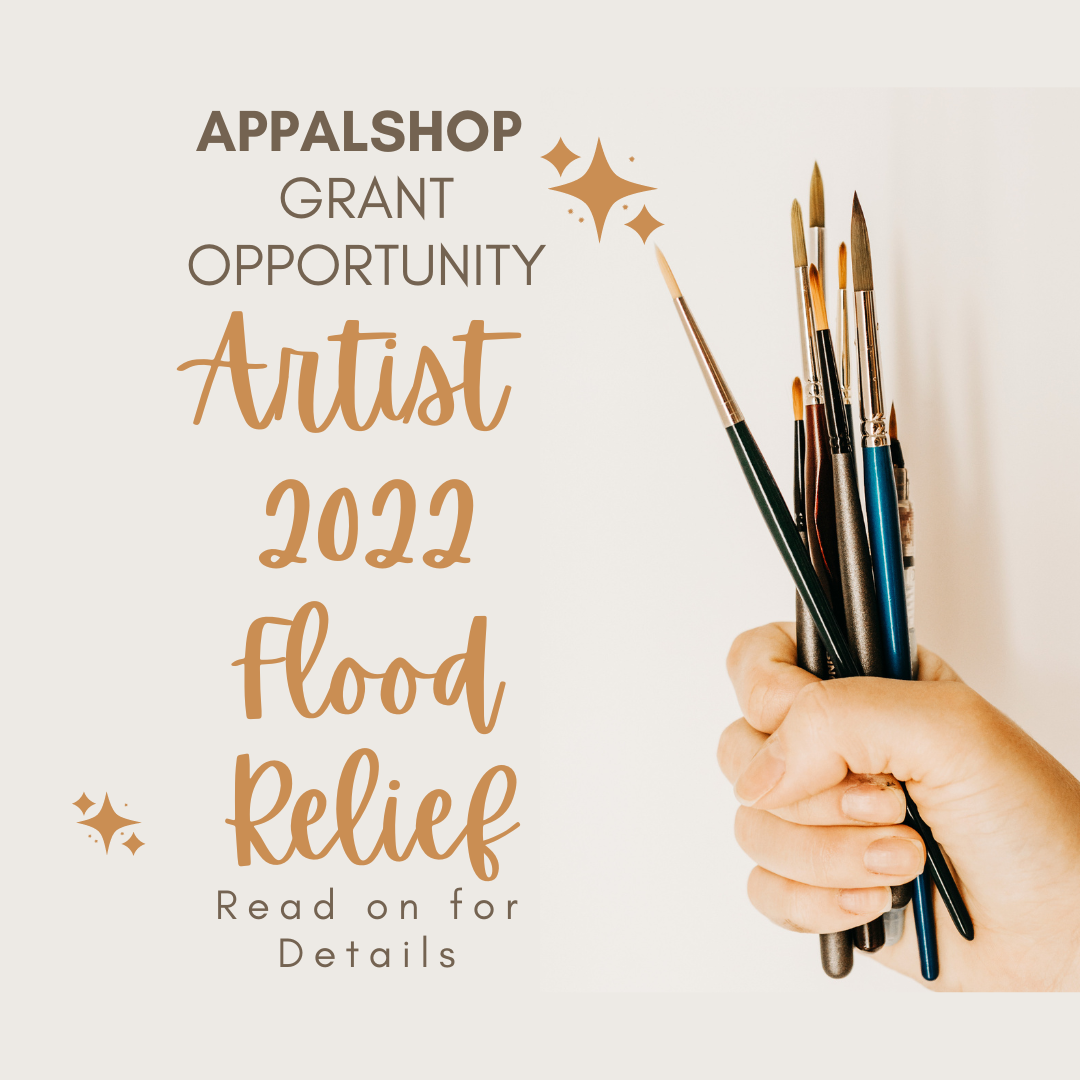 Are you a Kentucky artist who was financially impacted by July's historic floods?
The devastating floods in late July upended our lives and livelihoods in many ways, as we know first hand. As an organization that supports Appalachian artists, we understand the many difficulties of not only cleaning up after a flood but also reestablishing the support and environment needed to create.
That's why we're teaming with the Educational Foundation of America to provide direct relief to artists of all mediums – whether you're formally trained or self-taught, career artist or hobby artist. Fill out our brief survey as soon as you can – the first eighty qualifying applications will receive a no-strings-attached check for $500.
We believe our artistic community is integral to telling the stories of our region, and will continue working to provide the support needed to get us all back on our feet.
Please contact our Director of Films, Willa Johnson, at [email protected] if you have any questions or need help with the application.
Back Home