We are now eight months out since the morning of July 28 when we woke to find our community devastated by floodwaters and Appalshop Archive's collections immersed in a swirling soup of mud and debris. Since that day, with a century-spanning collection of central Appalachian history, art and cultural materials hanging in the balance, staff have been focused on salvaging as much of the archive as possible.
Progress has been slow but steady, and we have had moments of great joy when receiving word that flood-damaged items have responded to treatment.
The William R "Pictureman" Mullins Photograph Collection, c. 1935-55
"Pictureman" Mullins was a self-taught commercial photographer who lived and worked in eastern KY and southwest VA from the 1930s to 1950s. His images of rural people, places and events are not only rare historical documents: Mullins had the eye of an artist. The Archive is partnering with the Northeast Documentation Center to treat a small portion of the 3600 photo negatives in this collection. Early tests have been very promising, as can be seen in this cleaned and digitized image: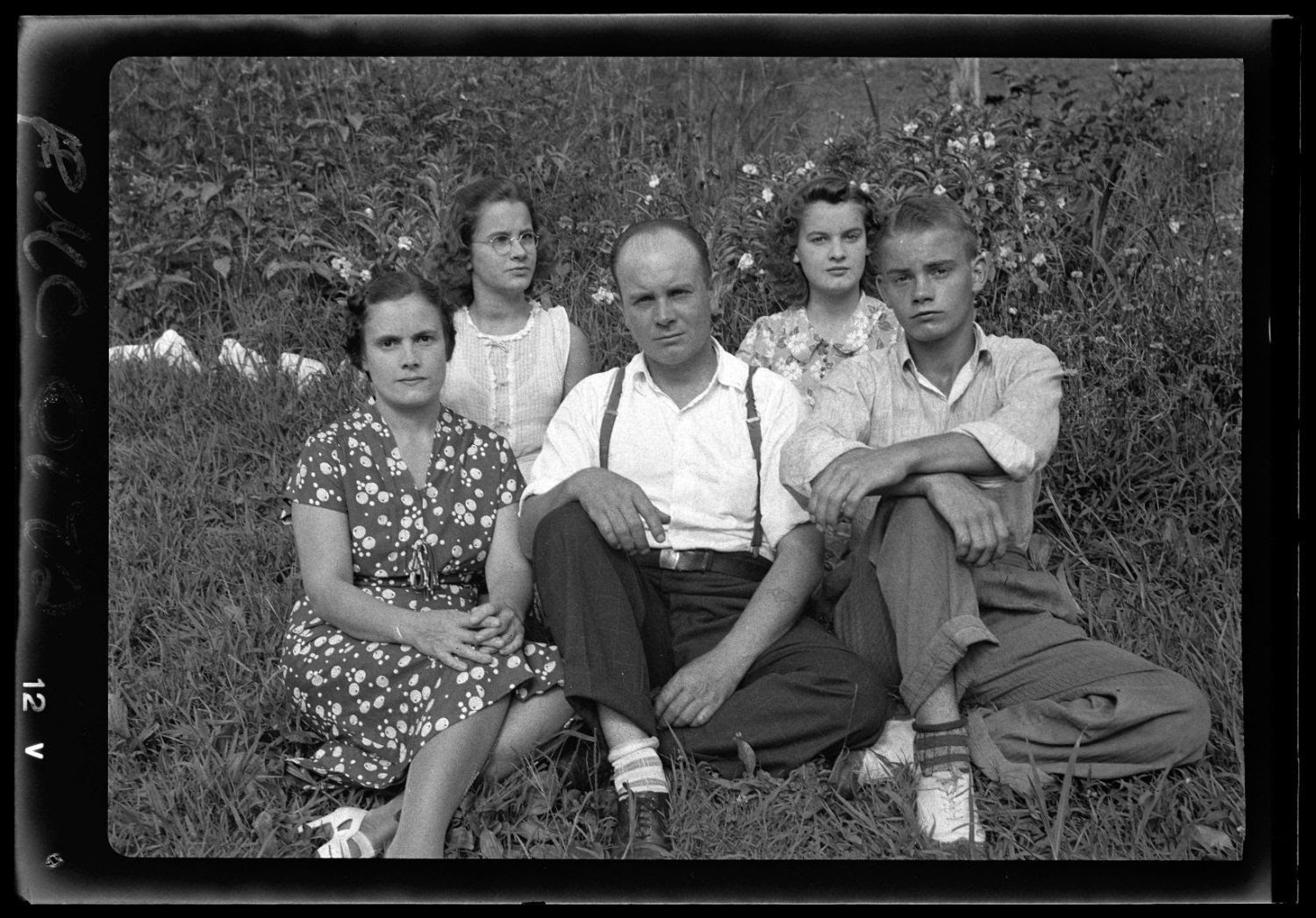 Flood-damaged photonegative that was salvaged by the Northeast Document Conservation Center. William R. "Pictureman" Mullins Collection
Appalshop Reel-to-Reel Audio Tapes, 1971-1997
For every complete Appalshop documentary there are hours of additional moving picture and audio materials that were not used in the final production. This content includes extended oral history interviews, music field recordings, descriptions of traditional crafts and folk remedy preparations, and more. The recordings are primary source evidence of multiple experiences, perspectives, talents, and types of knowledge in the central Appalachian region.
The 4500 reel-to-reel audio tapes in our collection are especially rich in this content, as well as June Appal Recordings masters, WMMT-FM programming, live musical performances, regional news events such as UMWA strikes and mine disasters, and institutional history such as the earliest meetings of Appalshop's founders as they drew a blueprint for the organization.
Many of these audio tapes were either directly flooded or quickly developed mold after several days in wet and humid conditions. We have enlisted the preservation lab AV Geeks in Raleigh, NC to custom clean and digitize a portion of the collection. The success rate has been high, revealing such gems as field audio of musician Oaksie Caudill and an interview with chairmaker Chester Cornett:
Musician Oaksie Caudill
Chairmaker Chester Cornett
While these successes have made us more optimistic than ever, we still face an uphill battle to rescue the many motion picture films, videotapes, photographs and other archival records that await treatment. Unfortunately, because these items are flood damaged, they will continue to deteriorate unless they are cleaned and digitized soon. The work is expensive and we continue to need your help to reach our goals of rescuing as much of the collection as possible, and making the Appalshop Archive more accessible than ever before. To help save the Pictureman Mullins collection, Audio Archive, and so many other collections and ephemera that bring depth and breadth to the history of central Appalachia, please consider making a donation today.
Sincerely,
Caroline Rubens, Archive Director