50 Years Later: Reflections on the Buffalo Creek Flood
9 months ago
Join us as we reflect on the tragic Buffalo Creek Flood and lessons to be learned from it, fifty years later, during the month of March.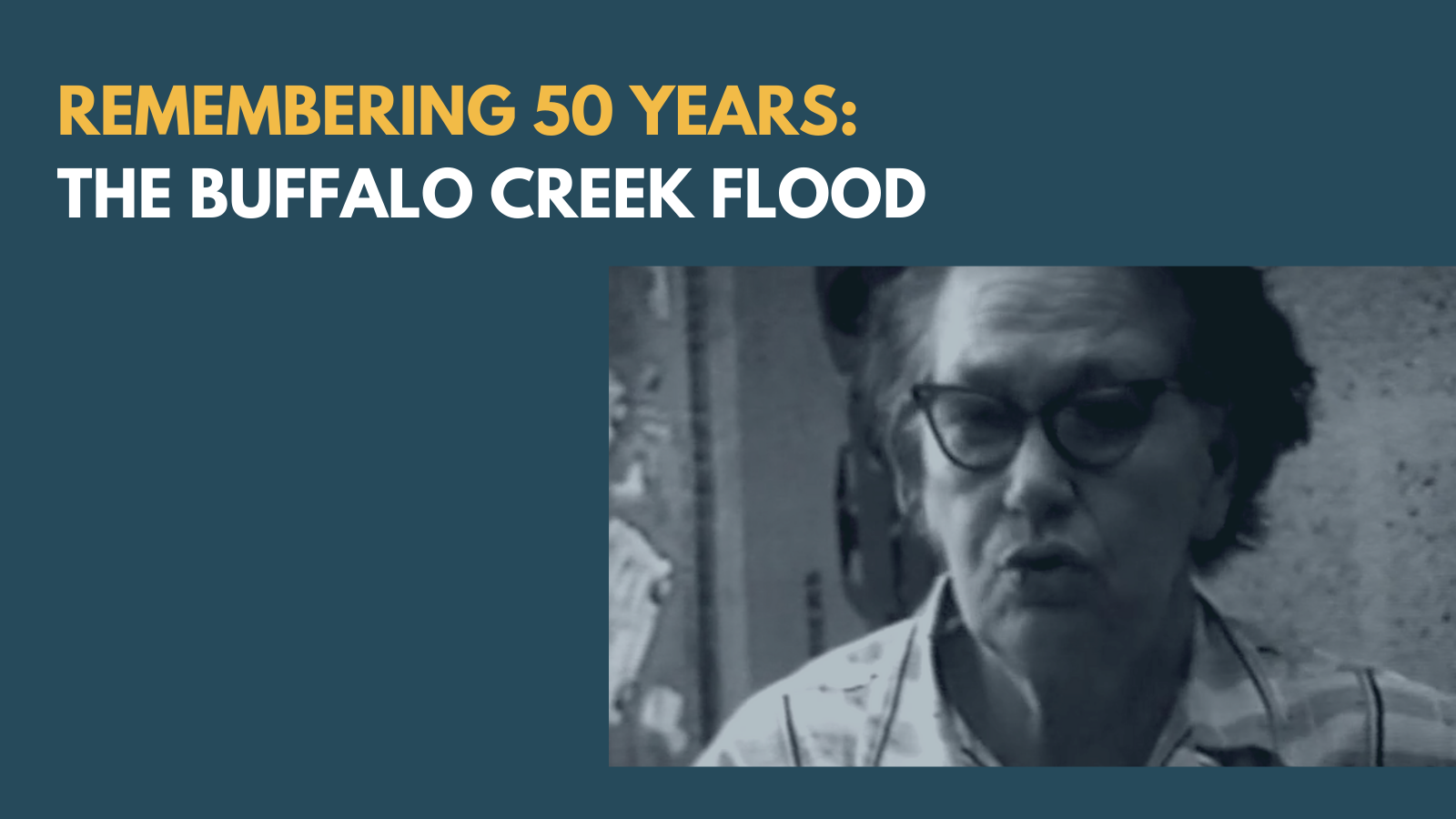 In 1972 a coal-waste dam owned by the Pittston Company collapsed at the head of a crowded hollow in southern West Virginia. A wall of sludge, debris, and water tore through the valley below, leaving in its wake 125 dead and 4,000 homeless. February 26th marked 50 years since this man-made tragedy, reviving the stories and lessons from the event that are still ever relevant today.
For the month of March, Appalshop will be streaming the two films - Buffalo Creek Flood: An Act of Man and Buffalo Creek Revisited, by Appalshop filmmaker Mimi Pickering - for free. Use coupon code "buffalocreek50" at the Vimeo checkout to access the discount.
As we reflect on the disaster and its aftermath - the people who lost their lives that day and the families whose lives never truly returned to normal afterwards - we are sorely reminded of the human cost when corporations run rampant without any accountability.
Watch these two films together and feel the very real and present lessons that are still relevant today as Appalachians continue to fight coal companies, pipelines, and other forces that seek to destroy our homes and communities.
Back Home